A club for fans of the Chinese figure company, Myethos.
Website:
www.myethos.cn/
Twitter:
twitter.com/mye...
Weibo:
weibo.com/Myeth...
Taobao:
shop201499453.w...
Illustrator credits:
Snow White and Little Red Riding Hood: Monogo
(Pixiv)
Alice, Queen of Hearts, and White Rabbit: Ask
(Pixiv)
ENCYCLOPEDIA #57044
MFC currently does not allow non Japanese related items in it's database. Make sure you have read the
database guidelines
when adding items, espically if they are from a non Japanese manfacturer.
If you have pictures of Myethos's figures uploaded to the site let me know in the comments and I will link them. Tag your images with the tags below if you want to add them to each figure's gallery.
Click to View List of Figures
Hide
Name |

Version


Origin |

Comment




Illustrator

|

Sculptor

|

Item link


Status |

Release Date

| MSRP (Yen)
Scale |

Tag (pictures)

/

MFC Gallery link

|
Image
Hide
Official image or latest prototype here. Click image to visit source.
Fairy Tale ~Another~ line
Snow White


Original


© Monogo

|

Myethos


Released |

Feb 2015

| 8,800
1/8th scale | myethos_snow_white |

Image

Hide
Little Red Riding Hood


Original


© Monogo

|

Myethos


Released |

Aug 2015

| 8,800
1/8th scale | myethos_riding_hood |

Image

Hide
Alice


Original


© Ask

|

Myethos


Released |

Jan 2016

| 10,800
1/8th scale | myethos_alice |

Image

Hide
Queen of Hearts


Original


© Ask

|

Unknown


Released |

Oct 2016

| 11,800
1/8th scale | myethos_queen_of_hearts |

Image

Hide
White Rabbit


Original


© Ask

|

Myethos


Released |

May 2019

| 12,778
1/8th scale | myethos_white_rabbit |

Image

Hide
Little Mermaid


Original


© Fuzichoco

|

Azure

| ITEM #1669749
Released |

Dec 2019

| 19,800
1/8th scale | pictures.php?it... |

Image

Hide
Cheshire Cat


Original


© Ask

|

Unknown


Released |

May 2021

| 19,800
1/8th scale | myethos_cheshire_cat |

Image

Hide
Sleeping Beauty


Original


© Ask

|

Unknown


Released |

Oct 2022

| 19,800
1/8th scale | myethos_sleeping_beauty |

Image

Hide

March Hare


Original


-Axis-

|

Unknown


Preorder |

Nov 2023

| 29,480
1/8th scale | myethos_march_hare |

Image

Hide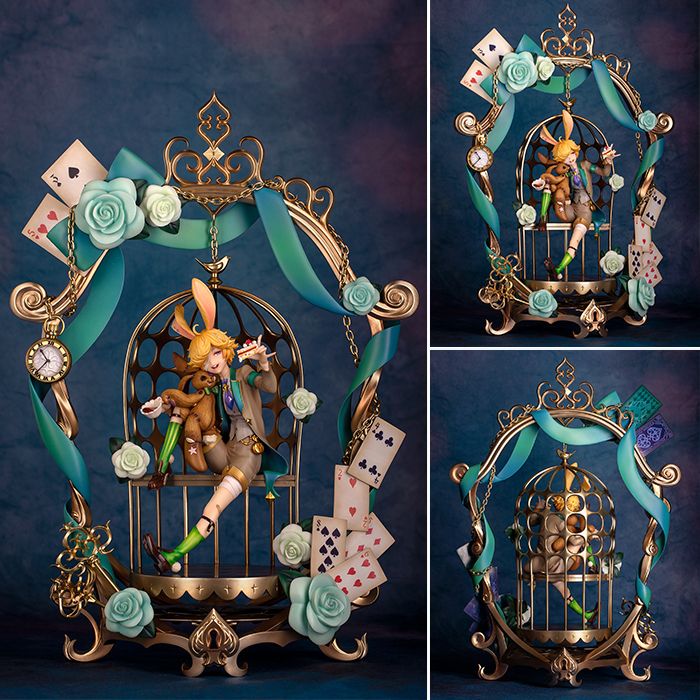 Vocaloid
Stardust


Vocaloid


© Ask

|

Myethos


Released |

Apr 2017

| 11,800
1/8th scale | myethos_stardust |

Image

Hide
Hatsune Miku

|

Shaohua Ver.


Vocaloid


© Ask

|

Myethos

| ITEM #998271
Released |

Oct 2021

| 999 RMB
1/7th scale | pictures.php?it... |

Image

Hide

Chiyu


Vocaloid


Unknown

|

Myethos


Teased |

TBA

| TBA
1/7th scale | myethos_chiyu |



Honor Of Kings line




Zhen Ji

|

Peony Pavilion Version


Honor of Kings


Unknown

|

Myethos


Released |

Nov 2019

| ‎15,950
1/8th scale | myethos_zhen_ji |

Image

Hide
Wang Zhaojun

|

Flying Phoenix Version


Honor of Kings


Unknown

|

Unknown


Released |

Sep 2020

| ‎17,200
1/7th scale | myethos_wang_zhaojun |

Image

Hide
Yu Ji

|

Yun Ni Que Ling Version


Honor of Kings


Unknown

|

Unknown


Released |

Oct 2021

| ‎17,200
1/7th scale | myethos_yu_ji |

Image

Hide
Jia Luo

|

Taihua Version


Honor of Kings


Unknown

|

Unknown


Released |

Jan 2022

| ‎17,200
1/7th scale | myethos_jia_luo |

Image

Hide
Da Qiao

|

Baiheliang Goddess Version


Honor of Kings


Unknown

|

Unknown


Released |

Aug 2022

| ‎17,200
1/7th scale | myethos_da_qiao |

Image

Hide
Gongsun Li

|

Jing Hong Dance Version


Honor of Kings


Unknown

|

Unknown


Released |

Jan 2023

| ‎19,800
1/7th scale | myethos_gongsun_li |

Image

Hide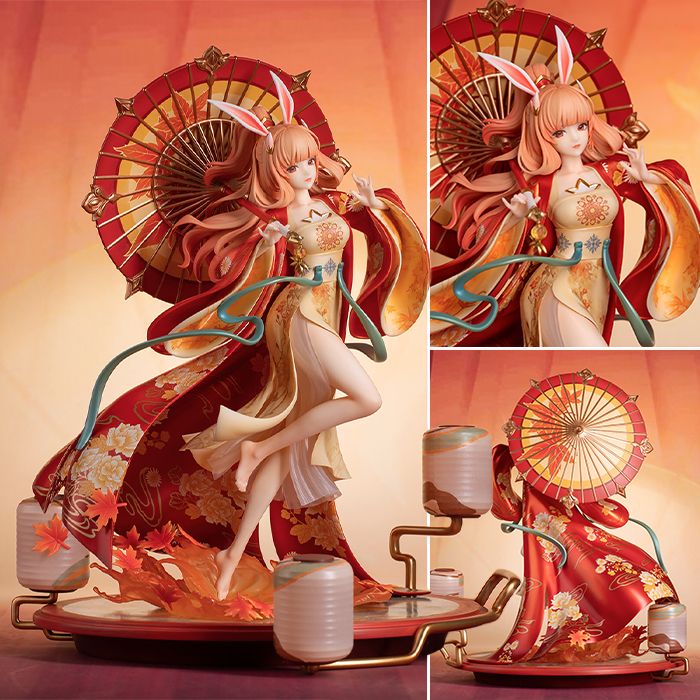 Luna

|

Love Of Life Version


Honor of Kings


Unknown

|

Unknown


Preorder |

Aug 2023

| ‎24,200
1/7th scale | myethos_luna |

Image

Hide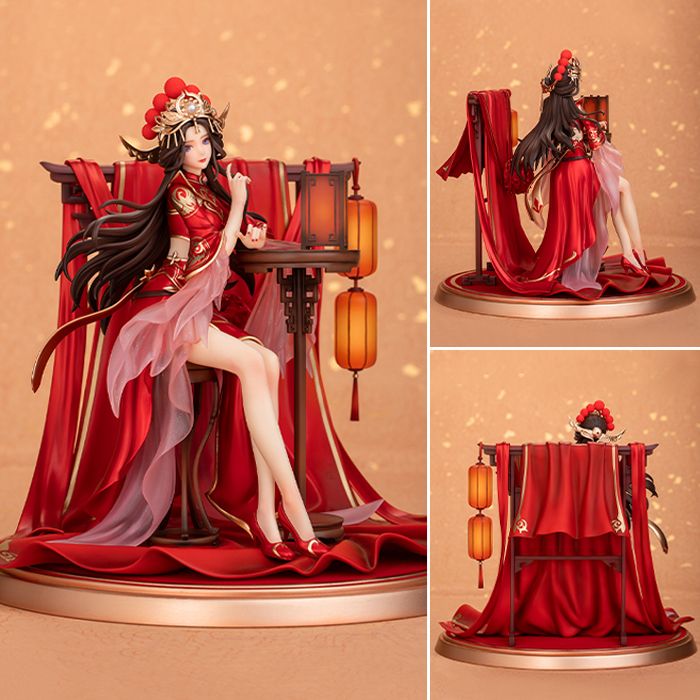 A-Z: line
[ B ]


A-Z: |

Good Smile Company as distributor




Neco

|

SunYaMing

| ITEM #915372
Released |

Jun 2020

| 13,800
1/7th scale | pictures.php?it... |

Image

Hide
[ S ]


A-Z:


Neco

|

SunYaMing

| ITEM #970343
Released |

Dec 2020

| 13,800
1/7th scale | pictures.php?it... |

Image

Hide
[ D ]


A-Z:


Neco

|

Unknown

| ITEM #1050797
Released |

Feb 2022

| 13,800
1/7th scale | pictures.php?it... |

Image

Hide
[ C ]


A-Z:


Neco

|

Myethos

| ITEM #1218999
Released |

Nov 2022

| 13,800
1/7th scale | pictures.php?it... |

Image

Hide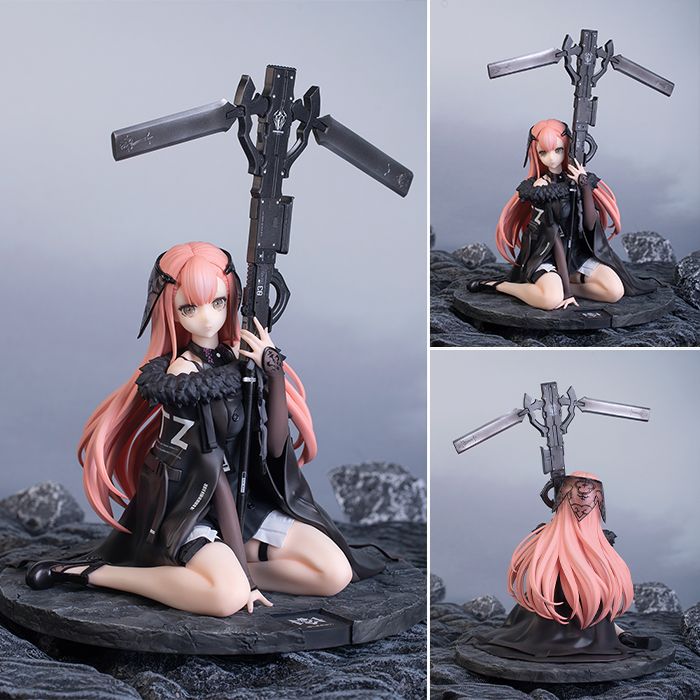 [ E ]


A-Z:


Neco

|

Myethos

| ITEM #1755701
Preorder |

Oct 2023

| 19,800
1/7th scale | pictures.php?it... |

Image

Hide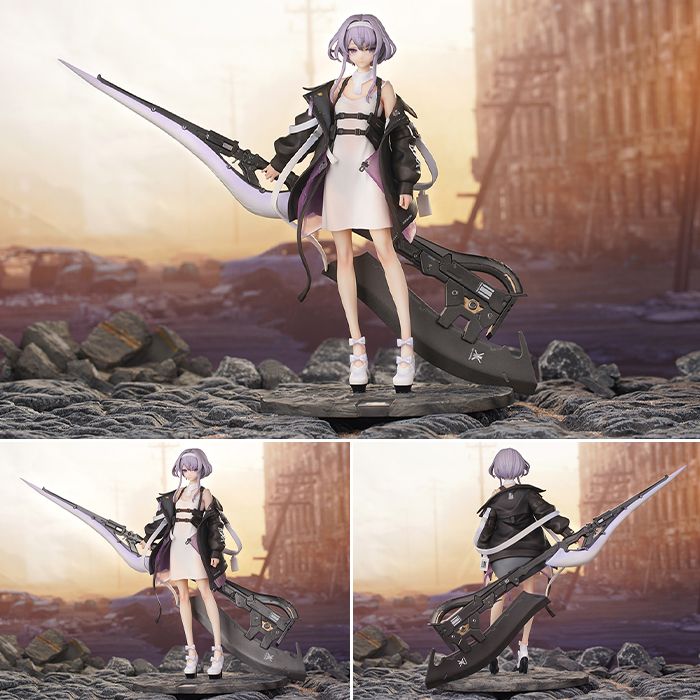 Nation's Greatest Treasures line
Silver Sachet


Original - Nation's Greatest Treasures


Akiyako_秋也子

|

Unknown


Released |

Nov 2020

| 11,340
1/7th scale | myethos_silver_sachet |

Image

Hide
Jinou Eternal Cup


Original - Nation's Greatest Treasures


Unknown

|

Unknown


Released |

Mar 2022

| 17,200
1/7th scale | myethos_eternal_cup |

Image

Hide
Pearl Pillar of The Buddhist Shrine


Original - Nation's Greatest Treasures


Rella

|

Unknown


Preorder |

May 2023

| 19,800
1/7th scale | myethos_pearl_pillar |

Image

Hide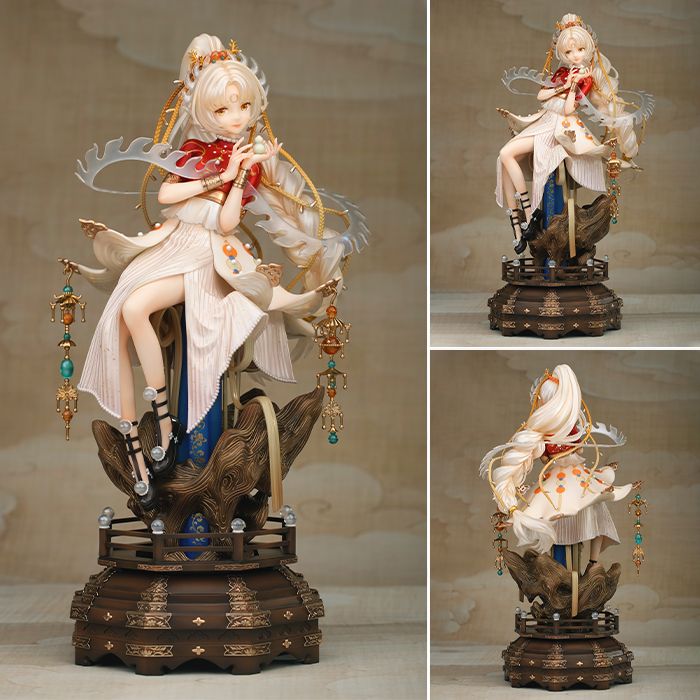 Gift+ line
Angela

|

The Adventure of Time Version


Gift+ Honor of Kings


Honor of Kings

|

Unknown


Released |

Dec 2022

| ‎4,730
1/10th scale | myethos_angela |

Image

Hide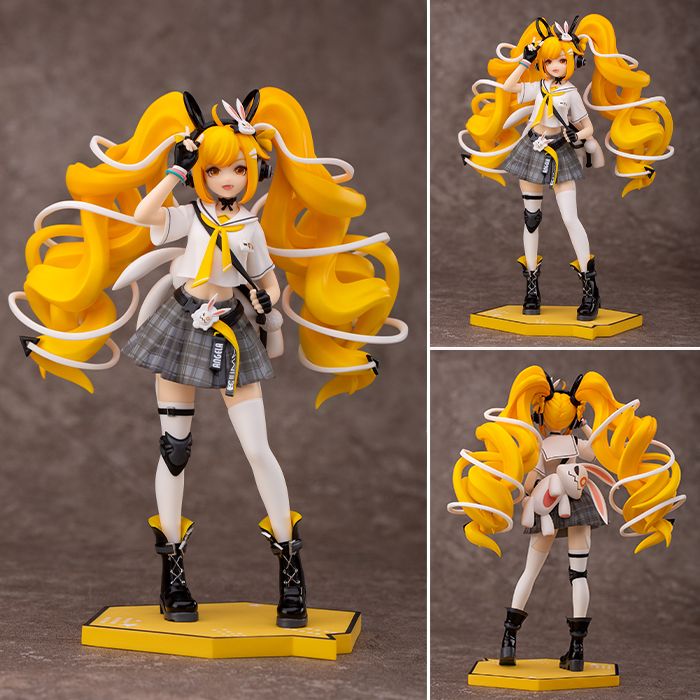 Lan

|

Hunting Blade of Shark Version


Gift+ Honor of Kings


Honor of Kings

|

Unknown


Preorder |

May 2023

| ‎4,730
1/10th scale | myethos_lan |

Image

Hide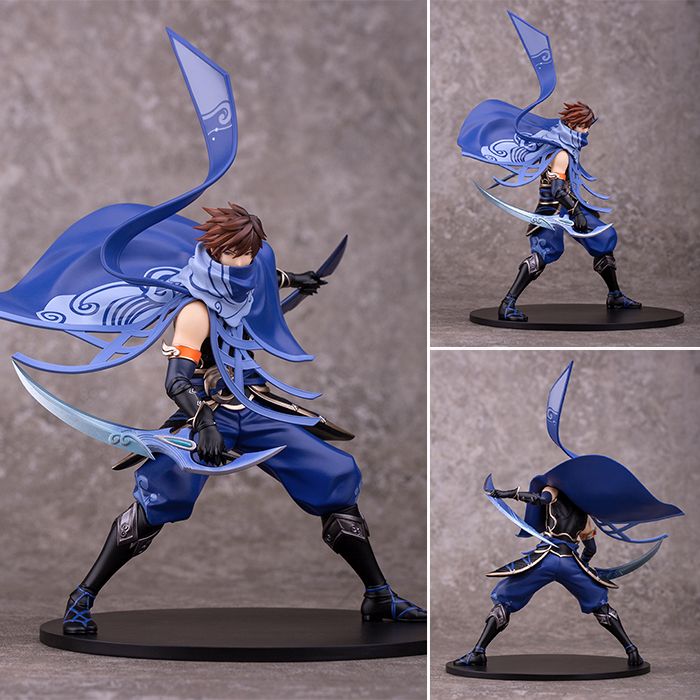 Yun Ying

|

Heart of a Prairie Fire Version


Gift+ Honor of Kings


Honor of Kings

|

Unknown


Preorder |

Jun 2023

| ‎4,730
1/10th scale | myethos_yun_ying |

Image

Hide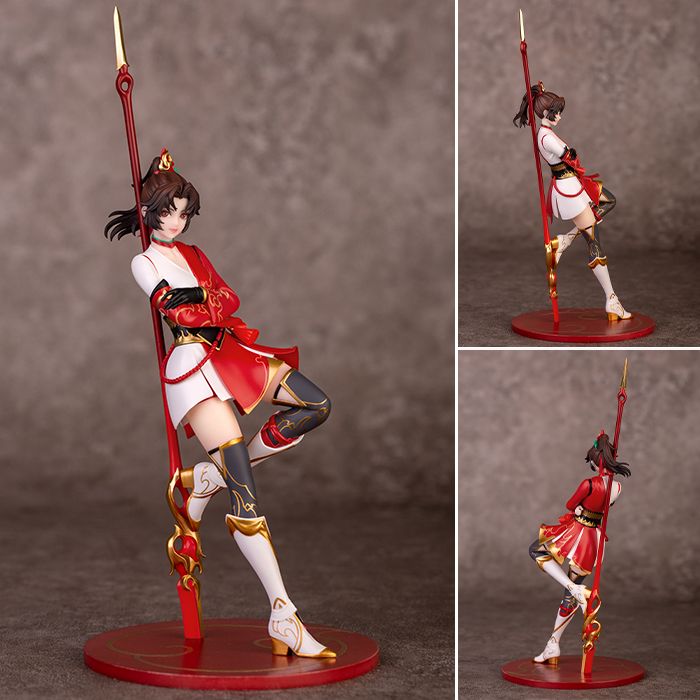 Gongsun Li

|

Flower Dancer Version


Gift+ Honor of Kings


Honor of Kings

|

Unknown


Preorder |

Jul 2023

| ‎5,280
1/10th scale | myethos_gongsun_li |

Image

Hide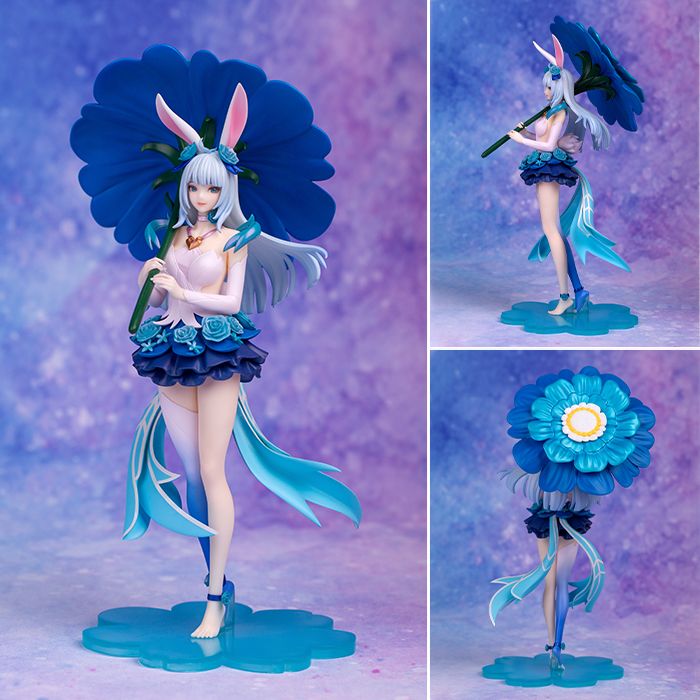 Jing

|

Mirror's Blade Version


Gift+ Honor of Kings


Honor of Kings

|

Unknown


Preorder |

Jul 2023

| ‎‎5,280
1/10th scale | myethos_jing |

Image

Hide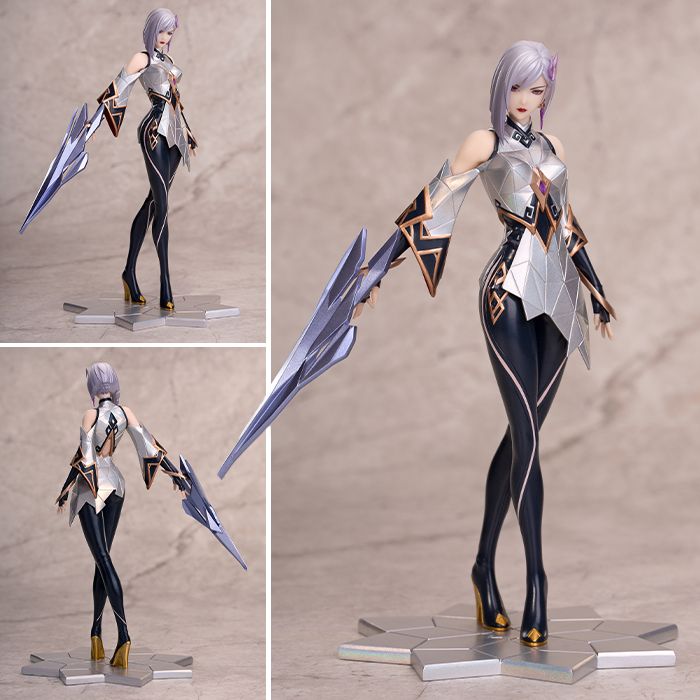 G.A.D line
Gou


G.A.D


Neco

|

Unknown

| ITEM #1050798
Preorder |

Mar 2023

| 13,800
1/7th scale | pictures.php?it... |

Image

Hide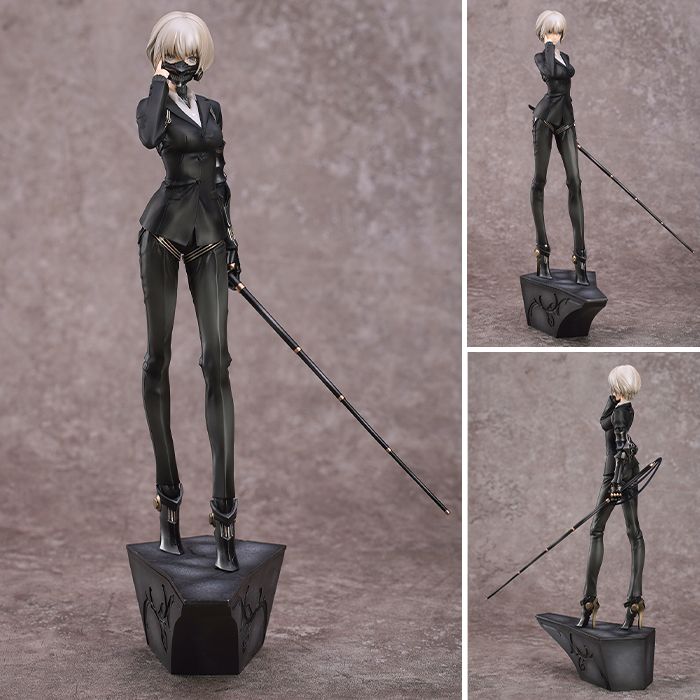 Ya


G.A.D


Neco

|

Unknown

| ITEM #1050799
Preorder |

Mar 2023

| 13,800
1/7th scale | pictures.php?it...ITEM #1050799 |

Image

Hide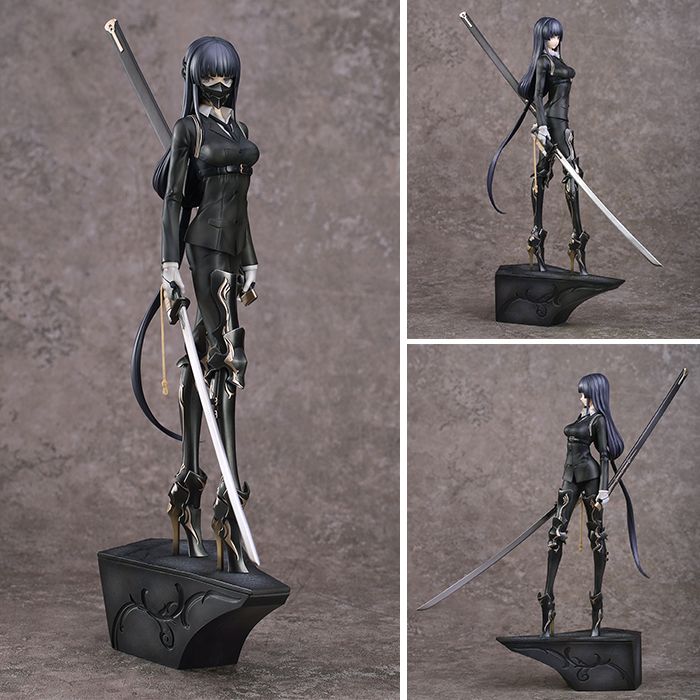 Diao


G.A.D


Neco

|

Unknown

| ITEM #1050800
Preorder |

Mar 2023

| 13,800
1/7th scale | pictures.php?it...ITEM #1050800 |

Image

Hide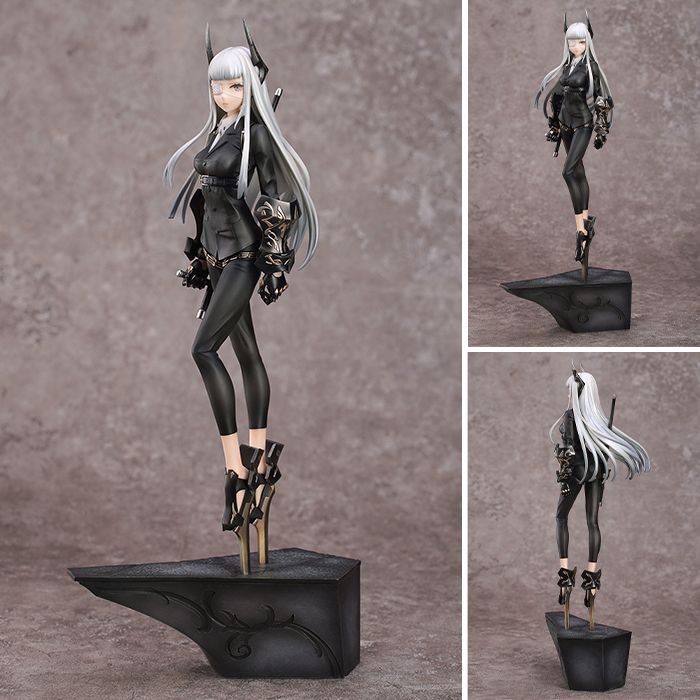 Chinese Series/Games
Zhao Linger


The Legend of Sword and Fairy


Unknown

|

Myethos


Released |

Jun 2017

| ‎11,800
1/7th scale | myethos_zhao_linger |

Image

Hide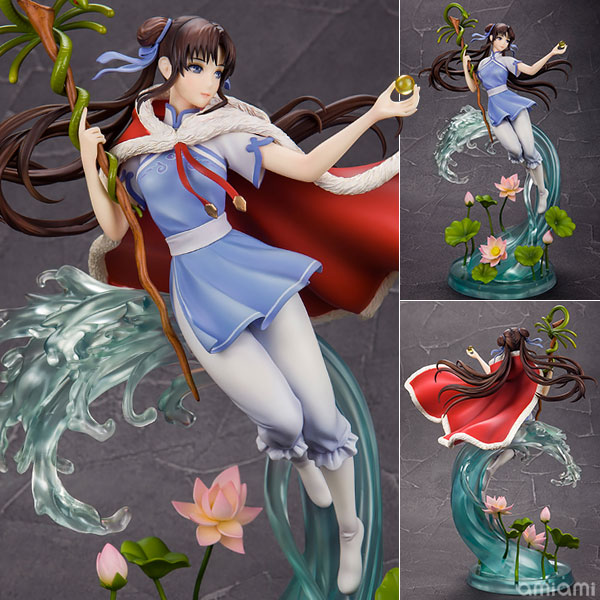 Seele Vollerei


Houkai Impact 2


Unknown

|

Unknown


Released |

Nov 2017

| ‎13,800
1/8th scale | myethos_seele |

Image

Hide
Yat Sen


Project R Warship Girls


Unknown

|

Unknown


Released |

Jan 2018

| ‎12,800
1/7th scale | myethos_yat_sen |

Image

Hide
Shao Siming


Qin's Moon |

Collab with Manluotuo




© Ask

|

Unknown


Released |

Feb 2018

| ‎12,800
1/7th scale | myethos_shao_siming |

Image

Hide
Su Jiuer


Monster List

Coprod with Tencent




PSlenDy (PSD)

|

Azure


Released |

May 2018

| ‎11,852
1/8th scale | myethos_sujiu |

Image

Hide
Mei Raiden

|

Eternally Pure Version


Houkai Impact 3


© Ask

|

Azure


Released |

May 2018

| ‎12,778
1/8th scale | myethos_mei_raiden |

Image

Hide
Lin Yueru


Chinese Paladin: Sword and Fairy


Unknown

|

Myethos


Released |

Dec 2018

| 668 RMB
1/7th scale | myethos_lin_yueru |

Image

Hide
Slokai


Iron Saga


STAR Shadow Master

|

Myethos


Released |

Jul 2019

| 248 RMB
Non-scale | myethos_slokai |

Image

Hide
Judith


Iron Saga


© Ask

|

Myethos


Released |

Aug 2019

| ‎14,800
1/8th scale | myethos_judith |

Image

Hide
Wu Xie, Zhang Qiling, Jie Yu Chen, Hei Xia Zi, Fat Wang

|

7 figure set


Time Raiders


Unknown

|

Myethos


Released |

Dec 2019

| ‎11,550
Non-scale | myethos_wu_xie myethos_zhang_qiling myethos_jie_yu_chen myethos_hei_xia_zi myethos_fat_wang |

Image

Hide
Teresa


Iron Saga |

Collab with Ribose




Tui Tang Gushou nineo

|

Myethos


Released |

Apr 2020

| 14,800
1/8th scale | myethos_teresa |

Image

Hide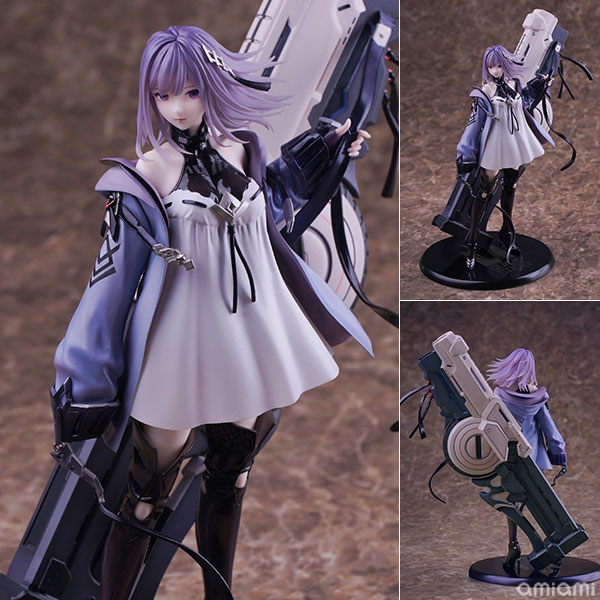 22 Niang & 33 Niang

|

Chinese New Year Festival Q Version


Bilibili


Electronic Nuclear Coke

|

Myethos


Released |

May 2020

| 520 RMB
Non-scale | myethos_bilibili |

Image

Hide
Jr. Ootengu


Onmyoji


Unknown

|

Myethos


Released |

May 2020

| ‎16,000
1/8th scale | myethos_ootengu |

Image

Hide
Tushan Yaya


Fox Spirit Matchmaker


Unknown

|

Unknown


Released |

May 2020

| ‎698 RMB
1/7th scale | myethos_tushan_yaya |

Image

Hide
Tushan Yaya, Tushan Susu, Tushan Rongrong, Wangquan Fuqui, Dongfang Yuechu

|

5 figure set


Fox Spirit Matchmaker


Unknown

|

Unknown


Released |

Sep 2020

| ‎1,360 per piece
Non-scale | myethos_tushan_yaya myethos_tushan_susu myethos_tushan_rongrong myethos_wangquan_fuqui myethos_dongfang_yuechu |

Image

Hide
Eyjafjalla


Arknights


Anmi

|

Unknown


Released |

Nov 2020

| ‎889 RMB
1/7th scale | myethos_eyjafjalla |

Image

Hide
Zhang Qiling


Grave Robbers' Chronicles


Unknown

|

Unknown


Released |

Dec 2020

| 16,000
1/7th scale | myethos_zhang_qiling |

Image

Hide
Ye Lan


Bilibili 2020 New Year Eve's program


Eee

|

Menshen


Released |

June 2021

| ‎799 RMB
1/7th scale | myethos_yelan |

Image

Hide
Li Yuanfang, Luna, Kai

|

Hang Up Version


King Of Glory


Unknown

|

Unknown


Released |

Sep 2021

| ‎59 RMB
Non-scale | myethos_li_yuanfang myethos_luna myethos_kai |

Image

Hide
Youtou Hime

|

Scarlet Saber Version


Onmyoji


Unknown

|

Unknown


Released |

Sep 2021

| ‎16,000
1/7th scale | myethos_youtou_hime |

Image

Hide
Shang Xirui

|

Beijing Opera Zhao Feiyan Ver.


Winter Begonia


Unknown

|

Unknown


Released |

Oct 2021

| 24,800
1/7th scale | myethos_shang_xirui |

Image

Hide
22 Niang


Bilibili


门神

|

Nijah


Released |

Jan 2022

| 999 RMB
Non-scale | myethos_22niang |

Image

Hide
33 Niang


Bilibili


门神

|

Nijah


Released |

Jan 2022

| 999 RMB
Non-scale | myethos_33niang |

Image

Hide
Shemira


AFK Arena


Unknown

|

Unknown


Released |

Apr 2022

| 21,780
1/7th scale | myethos_shemira |

Image

Hide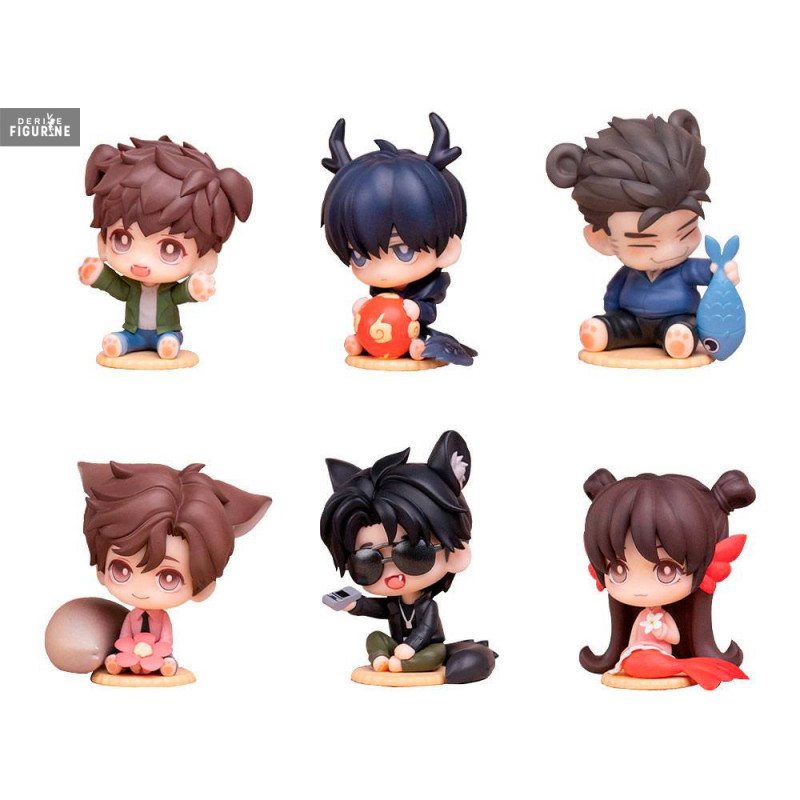 Wu Xie, Zhang Qiling, Wang Pang Zi, Xie Yu Chen, Hei Xia Zi, Huo Xiu Xiu

|

6 figure set


Time Raiders


Unknown

|

Myethos


Released |

May 2022

| 8,800
Non-scale | myethos_wu_xie myethos_zhang_qiling myethos_xie_yu_chen myethos_hei_xia_zi myethos_fat_wang_pang_zi |

Image

Hide
22 Niang & 33 Niang

|

Canon in D Major Version


Bilibili


Ask

|

Nijah


Released |

Jul 2022

| 1999 RMB
Non-scale | myethos_2233 |

Image

Hide
Diana

|

Hang On Version


A-soul


Unknown

|

Unknown


Released |

Jul 2022

| ‎59 RMB
Non-scale | myethos_diana |

Image

Hide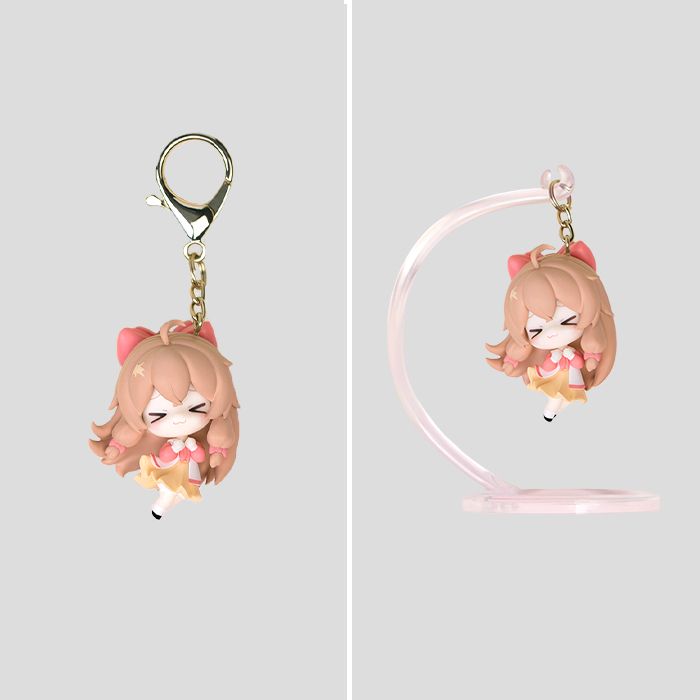 Wu Xie


Grave Robbers' Chronicles


Unknown

|

Unknown


Released |

Sep 2022

| 16,000
1/7th scale | myethos_wu_xie |

Image

Hide
Surtr

|

Molten Flame Version


Arknights


Ask

|

Myethos


Released |

Oct 2022

| ‎19,800
1/7th scale | myethos_surtr |

Image

Hide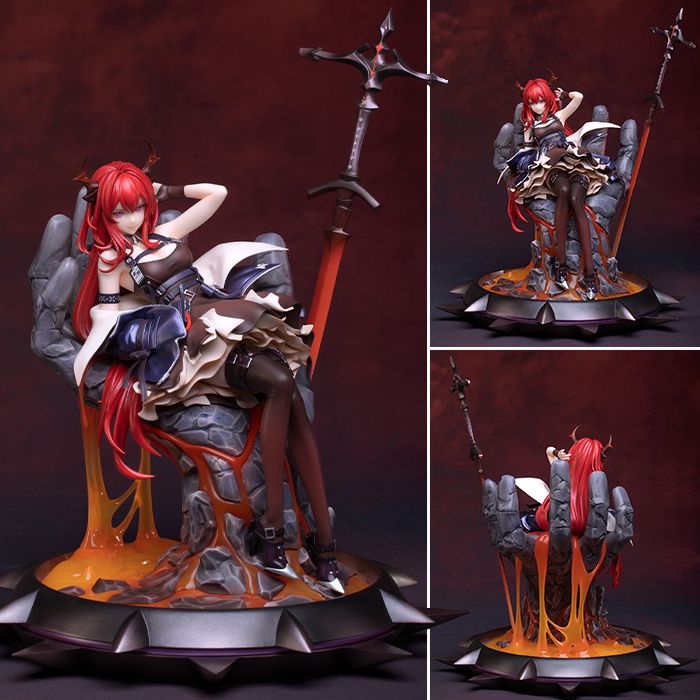 Wu Xie

|

Floating Life in Tibet Version


Grave Robbers' Chronicles


Unknown

|

Unknown


Preorder |

Jun 2023

| 19,800
1/7th scale | myethos_wu_xie |

Image

Hide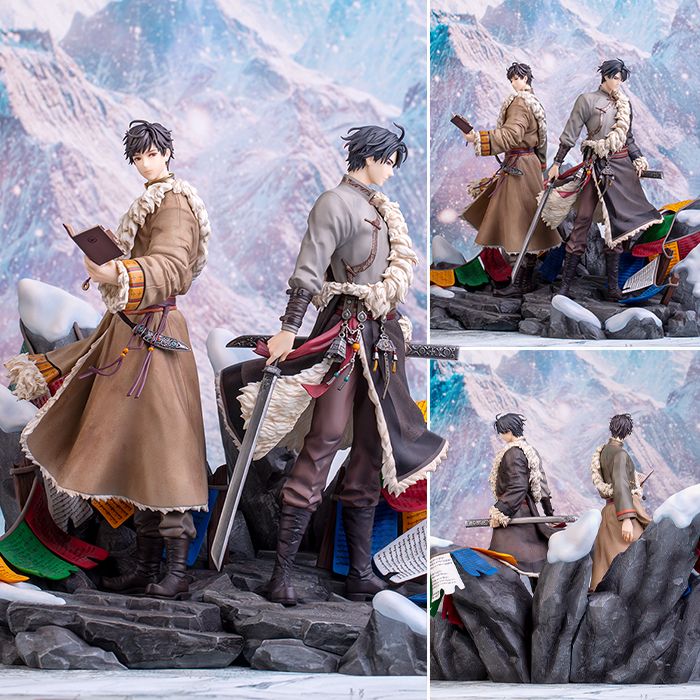 Zhang Qiling

|

Floating Life in Tibet Version


Grave Robbers' Chronicles


Unknown

|

Unknown


Preorder |

Jun 2023

| 19,800
1/7th scale | myethos_zhang_qiling |

Image

Hide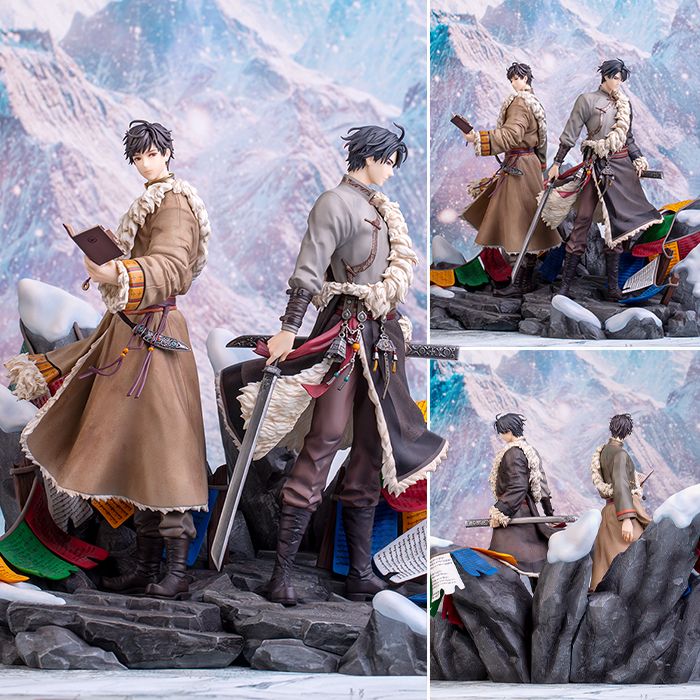 Tsuchimikado Kurumi

|

Onmyoji Ver.


Naraka: Bladepoint


Unknown

|

Unknown


Preorder |

Jul 2023

| 24,200
1/7th scale | myethos_tsuchimikado |

Image

Hide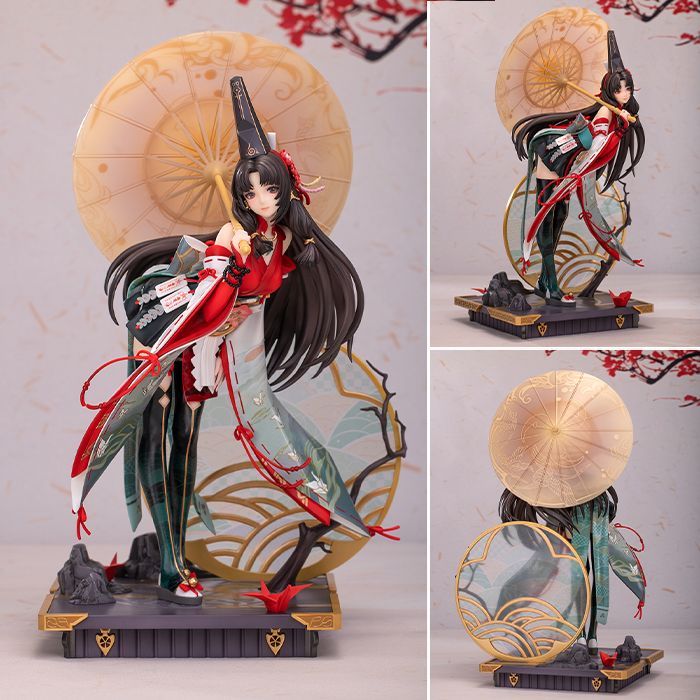 Diana

|

Sweet Time Version


A-soul


Unknown

|

Unknown


Preorder |

Jul 2023

| ‎899 RMB
1/7th scale | myethos_diana |

Image

Hide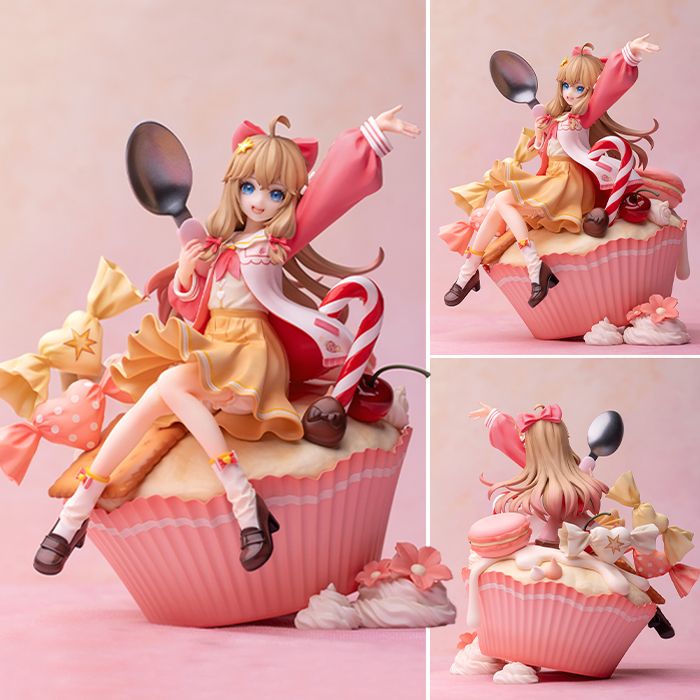 Li Xiaoyao

|

Journey with Sword Version


Chinese Paladin: Legend of Sword and Fairy


Unknown

|

Myethos


Preorder |

Aug 2023

| 999 RMB
1/7th scale | myethos_li_xiaoyao |

Image

Hide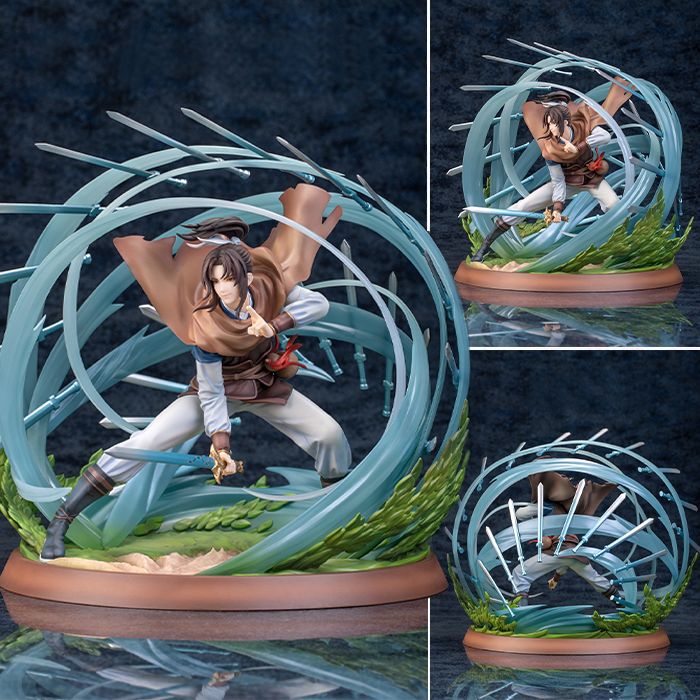 Xiao Wu


Soul Land


Unknown

|

Unknown


Preorder |

Sep 2023

| 32,780
1/7th scale | myethos_xiaowu |

Image

Hide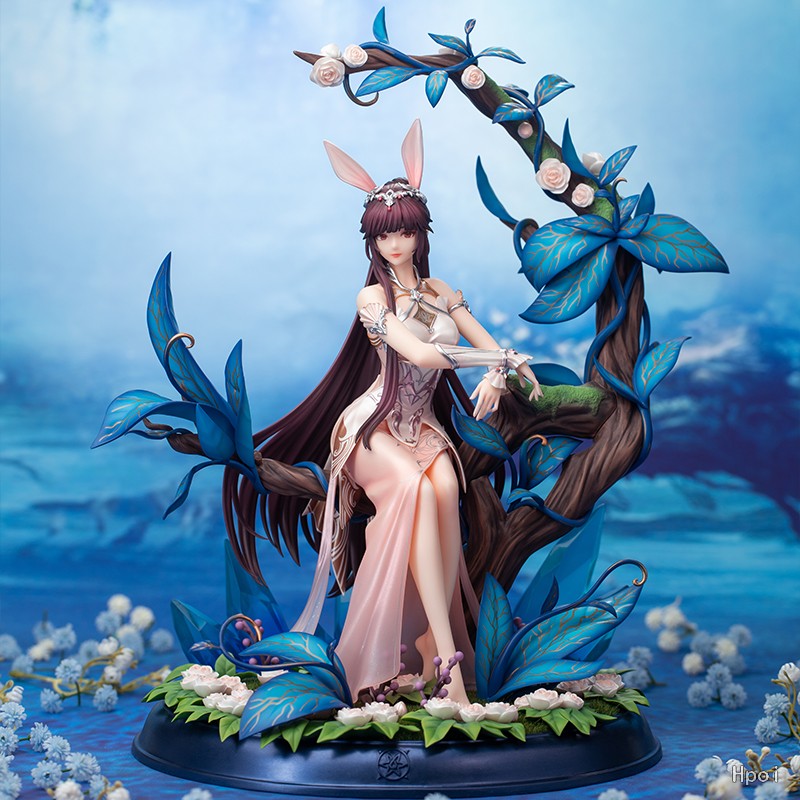 Skadi the Corrupting Heart

|

Elite 2 Version

- Normal Ver.
Arknights


Unknown

|

Myethos


Preorder |

Nov 2023

| 26,950
1/7th scale | myethos_skadi |

Image

Hide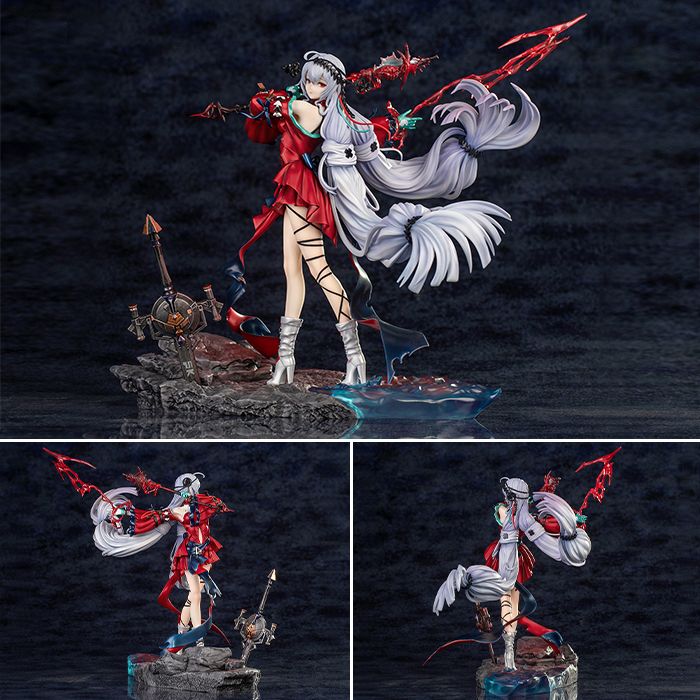 Skadi the Corrupting Heart

|

Elite 2 Version

- Deluxe Ver
Arknights


Unknown

|

Myethos


Preorder |

Nov 2023

| ‎50,600
1/7th scale | myethos_skadi |

Image

Hide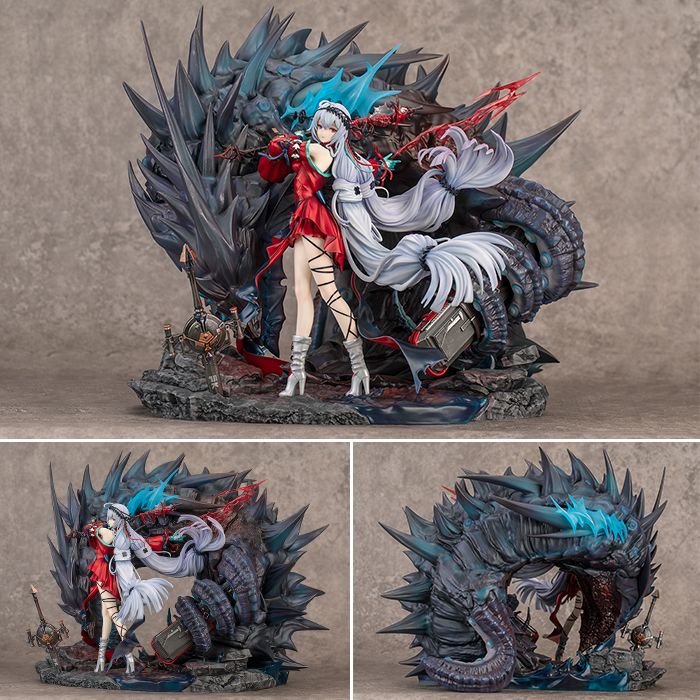 Xiao Qiao


Forget Chuan Fenghua Lu


Unknown

|

Unknown


Teased |

TBA

| TBA
1/7th scale | myethos_xiao_qiao |



Other




Nia Teppelin

|

Wedding Dress Ver.


Gurren Lagann


Unknown

|

Myethos

| ITEM #368017
Released |

Mar 2017

| 11,800
1/8th scale | pictures.php?it... |

Image

Hide
Holo

|

Wedding Dress Ver.


Spice and Wolf |

Collab with TOM




Unknown

|

Myethos

| ITEM #485674
Released |

Jan 2018

| 11,800
1/8th scale | pictures.php?it... |

Image

Hide
Celestia Ludenberck


Danganronpa |

Collab with Emontoys




Unknown

|

Unknown

| ITEM #597971
Released |

Apr 2018

| 12,800
1/8th scale | pictures.php?it... |

Image

Hide
Dante


Devil May Cry |

Collab with UMOE




Unknown

|

Unknown

| ITEM #449239
Released |

May 2018

| 20,000
1/6th scale | pictures.php?it... |

Image

Hide
Wisteria


Original


Ask

|

Myethos


Released |

May 2019

| 11,340
1/8th scale | myethos_wisteria |

Image

Hide
Gilgamesh


Fate/Grand Order |

Distributed by Good Smile Company




Unknown

|

Azure

| ITEM #603828
Released |

Oct 2019

| 15,074
1/8th scale | pictures.php?it... |

Image

Hide
Lily Wine


Original |

Collab with Ribose




© Ask

|

Myethos


Released |

Aug 2020

| 14,800
1/8th scale | myethos_lily_wine |

Image

Hide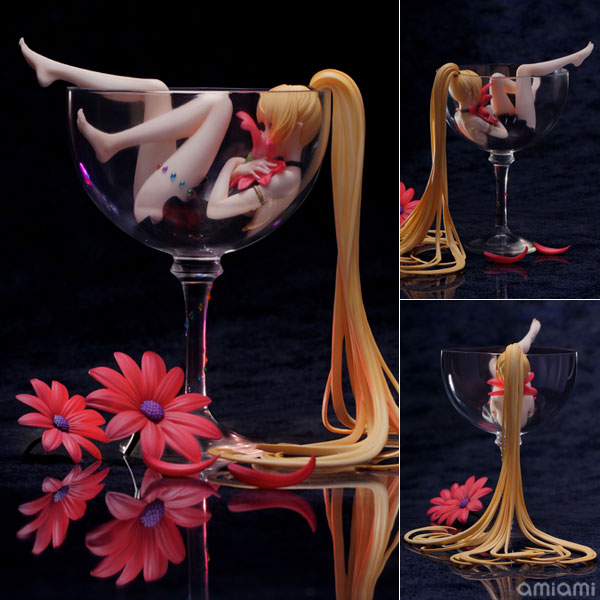 Senko


Sewayaki Kitsune no Senko-san |

Distributed by Good Smile Company




Unknown

|

Unknown

| ITEM #835807
Released |

Oct 2020

| 11,636
1/7th scale | pictures.php?it... |

Image

Hide
Ogiso Setsuna


White Album 2


Unknown

|

Nijah

| ITEM #936126
Released |

Jan 2021

| 16,000
1/7th scale | pictures.php?it... |

Image

Hide
Touma Kazusa


White Album 2


Unknown

|

Nijah

| ITEM #936129
Released |

Jan 2021

| 16,000
1/7th scale | pictures.php?it... |

Image

Hide
Argenta


Dragon Nest


Unknown

|

Unknown


Released |

April 2021

| 13,800
1/7th scale | myethos_argenta |

Image

Hide
Feena


Ys Origin


Unknown

|

Unknown

| ITEM #909164
Released |

June 2021

| 19,800
1/8th scale | pictures.php?it... |

Image

Hide
What to eat tonight


Original


Unknown

|

Unknown


Released |

Aug 2021

| 199 RMB
Non-scale | myethos_what_to_eat |

Image

Hide
Saotome Mary


Kakegurui


Unknown

|

Unknown

| ITEM #1187981
Released |

May 2022

| 17,200
1/7th scale | pictures.php?it... |

Image

Hide
Jinx


League Of Legends


Ask

|

Unknown


Released |

Sep 2022

| 19,800
1/7th scale | myethos_jinx |

Image

Hide
Nine-colored Deer Jataka


Original


Unknown

|

Myethos


Released |

Nov 2022

| 19,800
1/7th scale | myethos_jataka |

Image

Hide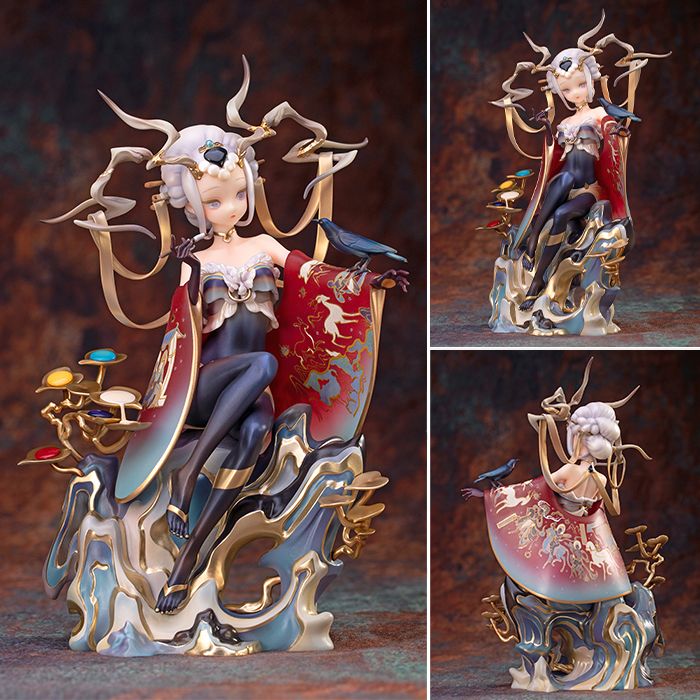 Fujiwara Chika


Kaguya-sama wa Kokurasetai?: Tensai-tachi no Renai Zunousen |

Distributed by beBOX




Unknown

|

Myethos

| ITEM #1418197
Preorder |

May 2023

| 24,800
1/7th scale | pictures.php?it... |

Image

Hide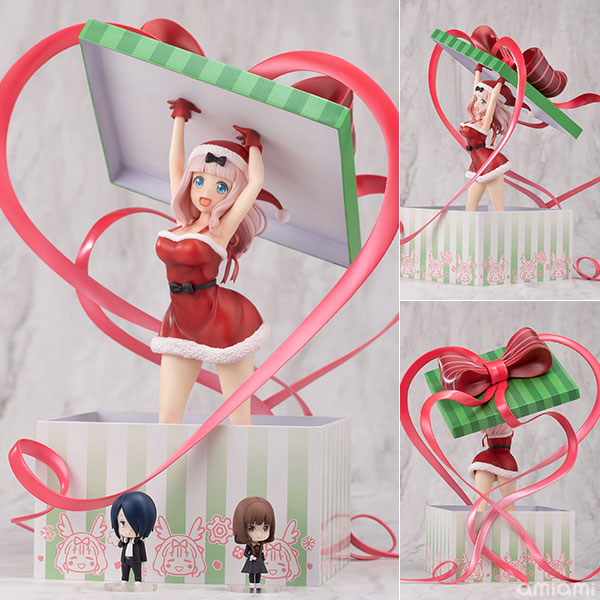 Dawn


Original |

Collab with The British Museum




理查

|

Myethos


Preorder |

Jun 2023

| 24,200
1/7th scale | myethos_dawn |

Image

Hide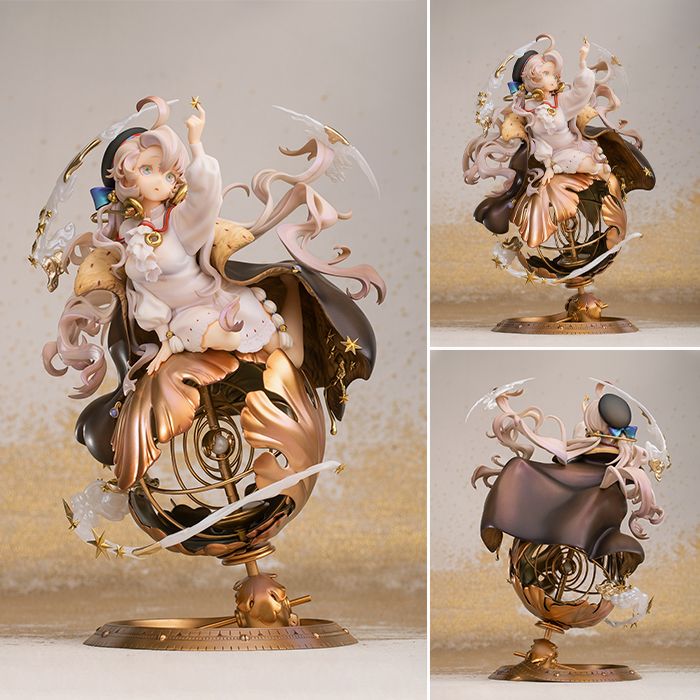 Viola

|

Girls From Hell Ver.


Original


Redjuice

|

Unknown

| ITEM #1672195
Preorder |

Oct 2023

| 29,480
1/7th scale | pictures.php?it... |

Image

Hide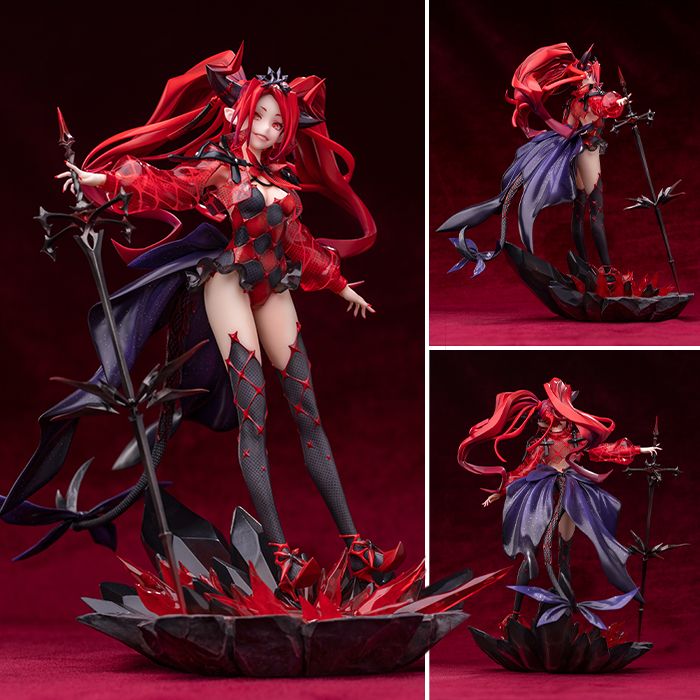 Hayakawa Aki


Chainsaw Man


Unknown

|

Myethos

| ITEM #1741497
Preorder |

Oct 2023

| 29,480
1/7th scale | pictures.php?it... |

Image

Hide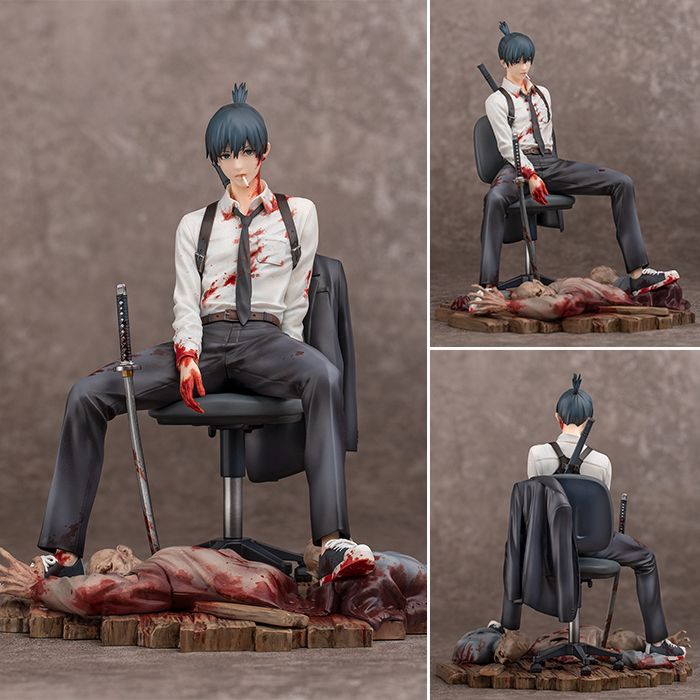 Souryuu Asuka Langley


Shin Seiki Evangelion


Ask

|

Myethos

| ITEM #1815358
Preorder |

Dec 2023

| TBA
1/7th scale | pictures.php?it... |

Image

Hide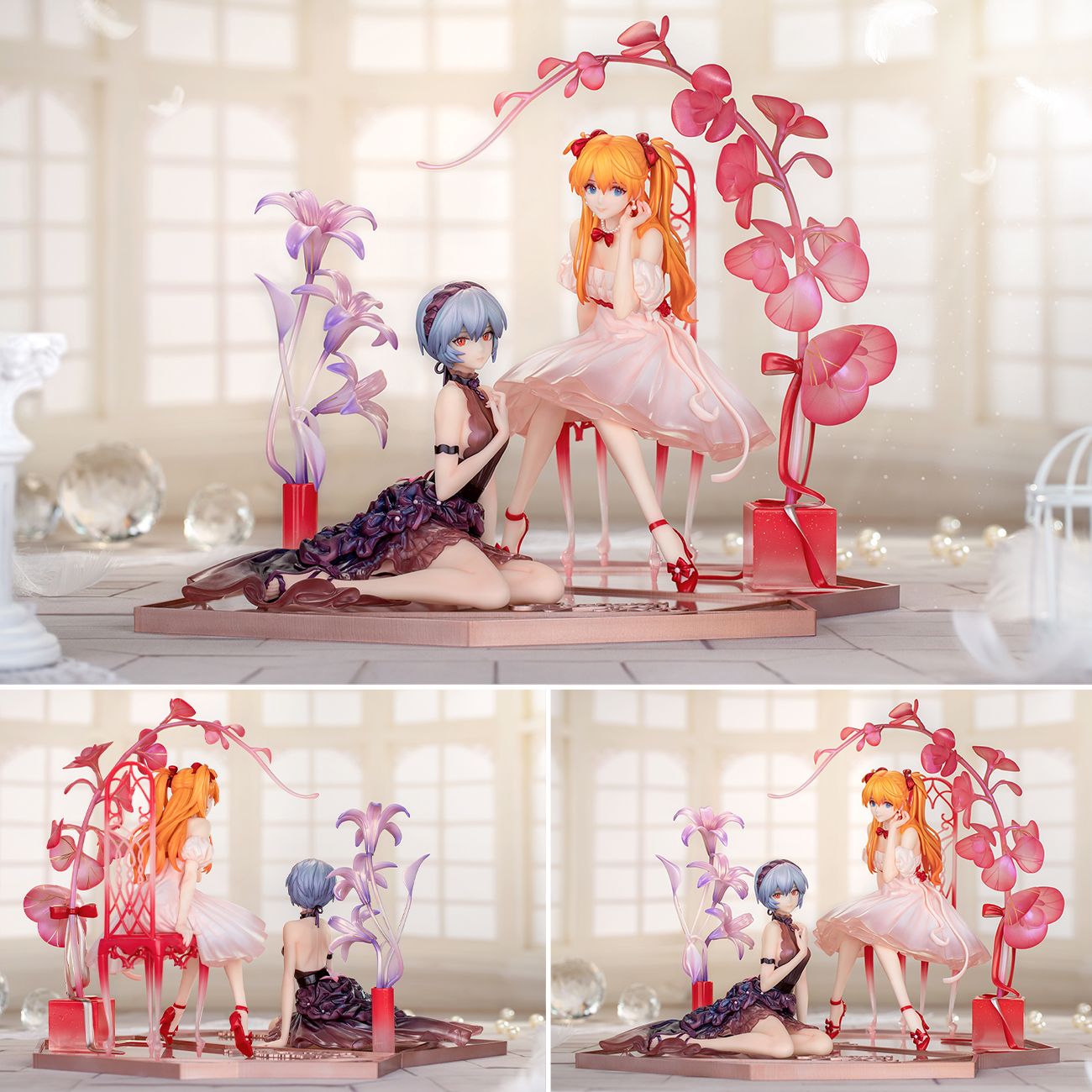 Ayanami Rei


Shin Seiki Evangelion


Ask

|

Myethos

| ITEM #1815357
Preorder |

Dec 2023

| TBA
1/7th scale | pictures.php?it... |

Image

Hide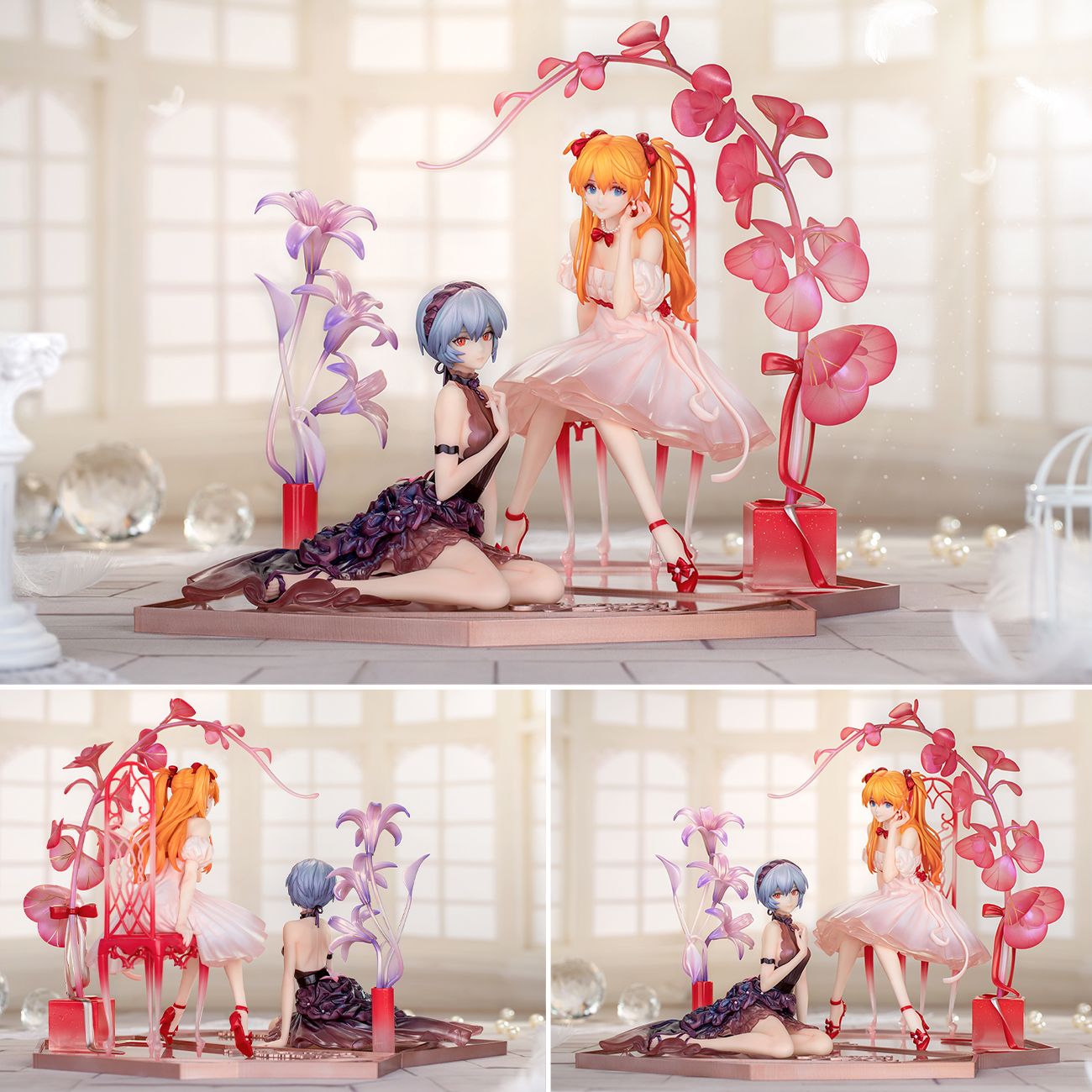 A list of Myethos's figures can be found on MyAnimeShelf